All events free and open to the public
Roger Shimomura Art Exhibit
Opening: Friday, January 27, 2017
Ceremony and Reception 7-9 p.m.
Exhibited through March 10, 2017
Macalester College
1600 Grand Ave. St. Paul, MN
Wallace Fine Arts Center
Law Warschaw Gallery
Day of Remembrance Ceremony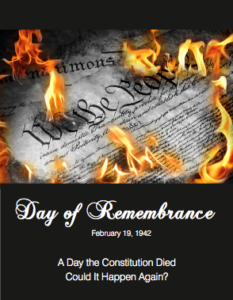 75 Years after Japanese American Incarceration
February 19, 1942: A Day the Constitution Died
Could It Happen Again?
Sunday, February 19, 2017
MN History Center Auditorium
345 Kellogg Blvd. St. Paul, MN
2:00 p.m.
(Reserve your seat by calling 651-259-3015
or online at mnhs.org/calendar)
Paul Kitagaki Photographs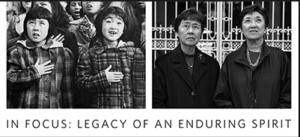 Gambatte: Legacy of an Enduring Spirit
Historic Fort Snelling Visitors Center
200 Tower Ave. St. Paul, MN
Opening ceremony:
Tuesday, May 23, 2017, 6:30 p.m.
Exhibit will run from 5/27 to 10/28/2017
Paul Kitagaki is a photo-journalist with the Sacramento Bee. He searched for those who were in Dorthea Lange's iconic photographs of the Japanese American incarceration for his "then and now" exhibit.
All events sponsored by the Twin Cities Chapter Japanese American Citizens League in co-sponorship with the MN Historical Society and Macalester College.